HR Consulting & Outsourced HR Services
Improve Your Success with a Proactive HR Plan
At MacPac HR we value long term partnerships with each of our clients, working together in developing, implementing and supporting HR initiatives and practices that will enable you to get the most from your team and effectively work through the regulatory framework.
Startup

Gold

Platinum

Ongoing HR Support and Advice
Investigation and Mediation Support
Policy, Procedure and Handbooks
Remuneration Review
Delivery of facilitated training
-
Attendance at Meetings
-
Site Visits
-
Learning and Development Programs and Initiatives
-
Workers Compensation and claims management
-
-
Executive Coaching for Managers and/or Staff
-
-
Permanent Recruitment (excludes labour hire, advertising and assessment costs)
-
-
Explore Human Resources with Complete Confidence
All Areas
MacPac HR is here to assist you in all areas of human resources. For each goal that is set, we find the right tailored solution to your circumstances. Our Startup Package or HR Audit is often a good place to begin.
All Advice & Options
The way MacPac HR sets apart from its competition is by navigating through all your HR options. We go beyond the obvious or easiest solution that others may rush to implement.
All Industries & Sectors
We find a way to maximise your investment of time, effort and budget while carefully managing your risks.
Phone Clare McCabe for more details: (02) 8060 8561
Start Up Package
For new companies or individuals wanting to set up a company and employ staff.
MacPac HR offers a package that includes a employment contracts, employee handbook, industrial relations advice and a number of core hours to use for consulting purposes.
Human Resources Audits
A Human Resources Audit is a comprehensive method to review current human resources policies, procedures, documentation and systems.
This is a great way to identify your needs, to improve or enhance your human resources, and ensure compliance.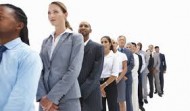 Flexible Recruitment Options
MacPac HR offers flexible recruitment options to help fill any vacancies. As a team of HR professionals, we understand the importance of finding candidates that will fit your culture and we strive to get this right every time.
From advertising and finding the right person, to screening, interviewing, selecting and negotiating the terms of employment.
Recruitment does not need to be hard work. Let us do it for you.
Education and Development
Our tailored workshops and courses are aimed primarily at organisations that want to develop their staff whilst still on the job.
Programs are delivered in line with adult learning principles, by engaging facilitators who are passionate in their chosen fields of expertise.
Enhance Business with a Human Resources Focus
Basic Fundamentals
All the basic things you need before you hire someone.
Job Descriptions

A job description is a powerful tool used for a number of things including communicating job expectations, focusing recruitment efforts and managing employee performance.

We can assist and help analyse your positions and then create simple, yet effective job descriptions for your organisation.

Recruitment

At MacPac HR we believe that when it comes to recruitment our integrity and reputation is based on finding someone better than you would find yourself.

The cost of recruitment for any business is high, so leave it to us, the experts, who will find the right fit both technically and culturally.

Policy / Industrial Framework

Creating a simple, yet effective handbook is a great way to protect an organisation from litigation as well as put staff members at ease by spelling out in positive terms the company's policies and practices.

It provides the framework for how you will manage your team and can aid in setting the cultural tone by setting our the expected behaviours as well.

We can also help with Award interpretation or any other employee relations questions you may have.
Entry
Give workers a proper introduction to their team and duties.
Induction

So you have a new team member – now what?  Don't throw them in the deep end.  Help orientate and socialise your new staff with a structured Induction program that suits your business.

It is the start of their development with you and will really say a lot about how you treat your staff.

Workplace Health & Safety (WHS)

Make health and safety a real priority in your business. Whether you are working in a high-risk environment (like a warehouse) or a low-risk environment (like an office) you and your staff are still going to require some kind of workplace safety management plan.

Performance Management

Essential in retaining and engaging your team is the manner in which you approach performance management.  In giving and receiving feedback, and having everyone being open to the process you will have happier, more engaged and satisfied team members.

Whether you need help in reviewing your processes and practices or require some coaching to help you get even better at performing this very important role more effectively, we can help.
Development
Invest in your staff and watch the business results that follow.
Training Needs Analysis (TNA)

In today's economy with its rapidly changing environment, any business that isn't investing in development for their team will fall behind. But just where do you spend your money.

The easy answer is to spend the money where you need to and in order to make that decision, you need to identify where your training gaps are.  Contact us for more information.

Leadership & Development

Your staff are your best asset and providing high-quality learning and development programs will increase morale which in turn will lead to less absenteeism and staff turnover, resulting in a healthier bottom line.

Create a challenging environment in which your people continue to learn and grow, and watch the impact this has across your business.

Education

If you are committed to providing an environment in which employees are adequately equipped to achieve their career and professional development needs then you may also look at supporting external studies through an Education Assistance Policy.

Generally, upon receipt of an application, approval is generally on a discretionary basis.  Let us help you put together the right framework for your business.
Retention
Energy is well spent on retaining quality staff members.
Reward

Every company needs a strategic reward system for employees – and it isn't always monetary.

A winning system should recognise and reward two types of employee activity – performance and behaviour.

Contact us for assistance in building your program.

Recognition

In order to develop an effective recognition program, the business must be sure to separate the program from the system of rewarding employees. This ensures a focus on recognising the efforts of employees.

Recognition has a timing element. It must occur so that the performance or behaviour being recognised is still fresh in the mind.

Recognition can take a variety of forms so call us now to help get your program in place.

Remuneration

Knowing how much to pay your people is essential if you are going to retain them.

Do you have a remuneration strategy? Are you just going to pay the minimum award wage? Maybe you can structure packages that are more attractive so that those looking for work see you as a viable option.
Culture
Are your staff and customers having a good experience?
Climate Surveys

Are your staff happy – engaged? How do you know?  Maybe you should test the waters?

Climate or engagement surveys when implemented effectively are a great way to understand how your team feel about their work and the organisation.

But – be prepared to work to improve once you have the results otherwise why ask for feedback in the first place.

Succession Plans

Who are your next leaders? Where do they come from? What are you doing to develop them?

Developing the next level of leaders from within your organisation is critical and will give you a real advantage over your competition.  Not only will you retain all that experience and knowledge, but you will also ensure they remain motivated and challenged and it won't cost you significant money to replace someone at that level.

Leadership

So how effective is your current leadership group? People don't leave organisations – they leave their Managers.

360 Feedback is an effective way of monitoring the performance of your leaders and enables you to create the right development programs to ensure they can continue to develop and improve in their roles.
Termination
This sensitive process requires thoughtful management.
Exit Interviews

If you don't know why you are losing people then you are missing out on valuable information to help you drive performance and productivity.

An effective exit interview will provide you with both qualitative and quantitative information that can help you with identifying problem areas in your business.

These are sensitive discussions and should be handled confidentially and skillfully in order to obtain constructive feedback and relevant information.

Redundancy

There are times in any organisations life cycle that they need to review their operations and this may lead to a decision to reduce headcount.

Handling this process so it meets legislative requirements as well as effectively managing the personal side to ensure that individuals are treated with empathy and respect will create a better outcome in what is always a very difficult situation.

Exiting Staff

The life cycle of any employee ends with either them or the company deciding it is time to part company.

This can be a difficult process, and it is important that all parties maintain a high level of professionalism.  Being open and honest and following all documented procedures will ensure all parties are treated fairly and can make decisions for themselves along the way.